CERTIFIED WELDERS
& CUSTOM FABRICATORS
---
Get precise welding and custom fabrication from Miller Fabrication, Inc. We are certified welders, providing the results that you require, and with 35 years of experience in the field, are cost-effective with working capacities of up to 30,000 pounds. We offer many specialty types of welding including: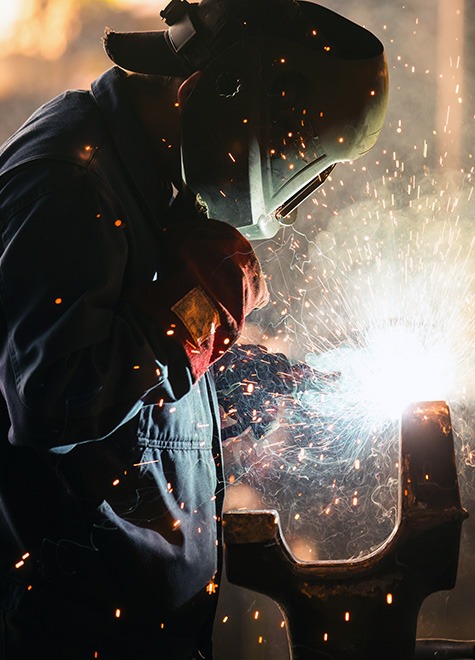 TIG or Tungsten Inert Gas welding (TIG) is an arc welding process that uses a non-consumable tungsten electrode to produce the weld. TIG welding is an excellent solution for welding non-ferrous metals like magnesium, aluminum and copper, and stainless steel.
Flux-cored welding is for plate and larger items. Flux-cored arc welding is a semi-automatic or automatic arc welding process that is very versatile.
Stick welding is for maintenance and pipe welding. It is used primarily to weld iron and steel and is used extensively in the maintenance and repair industries and the construction of heavy steel structures.
If you design it, we can fabricate it. Miller Fabrication, Inc. has a 250-ton press that can bend quarter-inch steel plate. Depending on the length of the plate, we can bend up to three-quarters of an inch and our plate rolling machinery can accommodate many sizes.
You'll always get unparalleled quality and attention to detail from Miller Fabrication, Inc. We're known for on-time delivery and competitive pricing. Contact us today for a cost estimate.